Michael Cherney
Executive Chef / Owner
Originally from the San Fernando Valley in Los Angeles, California Michael attended Culinary School at The Art Institute in Santa Monica where he received a Bachelor's Degree in Hospitality Management.  While attending school, he worked his way through the kitchen brigade systems at French fine dining restaurants including Ortolan by Chef Christophe Eme.  Michael was then offered an opportunity to relocate to Las Vegas to work under "The Chef of The Century" and Chef with the most Michelin stars in the world, Joel Robuchon, at his L'Atelier restaurant in the MGM Grand.
During Michael's tenure at Robuchon he was struck with the urge to travel.  Backpacking trips to Central and South Americas, China, Israel and Jordan as well as traveling around the United States. Exploring and gaining a profound understanding for cultural cuisine.  After leaving L'Atelier, Michael had a strong desire to connect with the ingredients in a more hands on way. He joined a program called WWOOF (World Wide Opportunities on Organic Farms) and lived on a 40 acre sustainable and organic farm in northern California. This experience changed his life. This gave Michael the passion he has today for sourcing his ingredients from local farmers and using the highest quality products available.
Michael jumped at the opportunity to join the Nichols' Brothers team shortly after the opening of Sides Hardware and Shoes in Los Olivos where he met his wife Sarah where they held the title of Chef de Cuisine and General Manager together for over 5 years. His cuisine focused on local, seasonal comfort food with a twist.
Since his time at Sides, Michael has worked up and down the Central Coast from helping Cat Cora with her Mesa Burger concept in Santa Barbara to private catering events in Paso Robles.
After his two-year tenure at Firestone Walker Brewing Company in Buellton, serving as Executive Chef, Michael needed to connect to his community more directly, so he started a catering company, Peasants Feast, here in the Santa Ynez Valley. Michael now is able to test recipes and share his ideas through his sold-out "Pop Up" events throughout the valley.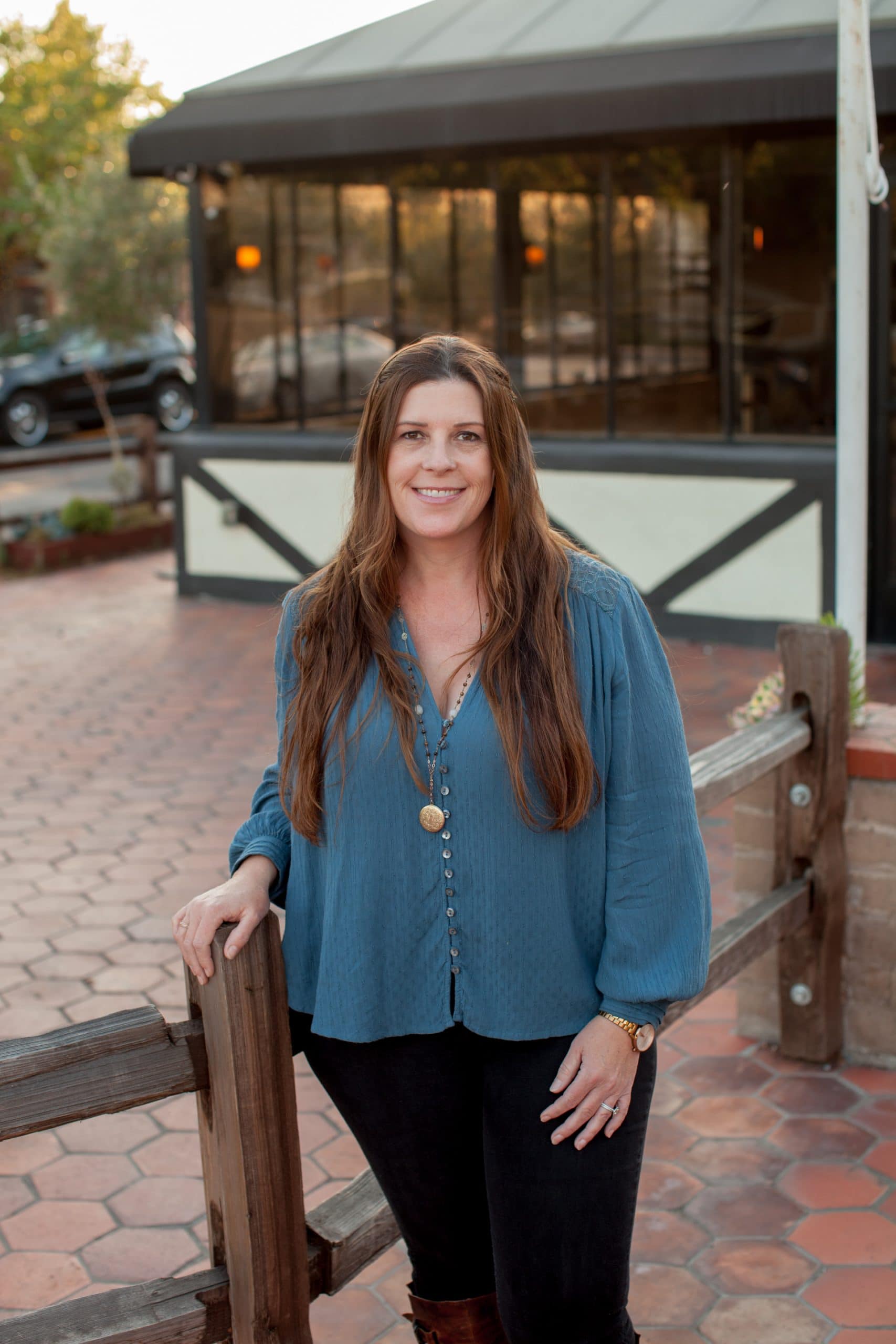 Sarah Cherney
General Manager / Owner
Sarah comes from a family culture rich in the belief that delicious food, thoughtfully and joyfully prepared and presented, will lead to the most enjoyable and satisfying shared experiences among friends and loved ones. Her grandmother taught Chinese food cooking in Beverly Hills; her mother was a highly-regarded private chef (and a famed thrower of elaborately themed "Feasts", renown in the Santa Ynez Valley for combining great storytelling with exquisite culinary displays); and her father was a passionate and accomplished amateur chef. Clearly, Sarah was destined for the restaurant business.
She landed her first job as a server at world-famous Jodi Maroni's, in Venice Beach. Soon, she became Manager (their youngest manager, ever), at San Fernando Valley's iconic diner, Flooky's. Here, Sarah learned day-to-day management operations, how to open and close registers, build banks, and even how to cover a short order cook station.
Sarah received her Bachelor's degree in Fine Arts Theatre, with an emphasis on directing, from the University of Montana, graduating with honors. She continued working in restaurants, and developed a deep understanding of the complexities in running a restaurant and, through observation of what worked well – and, often, of what worked less well – Sarah also began to develop a model for the restaurant she would one day own.
With over 25 years in the hospitality industry, working in iconic Santa Ynez Valley restaurants like Sides Hardware and Shoes (where she met her husband, Chef Michael Cherney), The Baker's Table, and The Ballard Store Restaurant, Sarah is a seasoned and passionate restaurant management professional, with the unique ability to combine her hospitality expertise with her theatrical background to create an unforgettable and delightful dining experience.